The Best in Vending Machines for Bergen County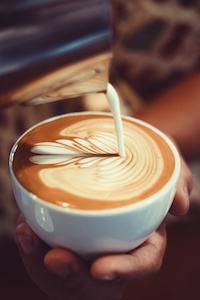 Leading companies provide vending machines to keep employees fueled and happy, and leading companies in Bergen County choose Vendrite to supply them. Vendrite has a variety of state-of-the-art vending machines with the latest in convenience features. We have the standard machines you've come to expect, as well as some unique options such as coffee, cold food and ice cream vending machines. We'll fill them with a huge variety of products, all based on your preferences.
Bergen County's Office Coffee and Water Filtration's Source is Vendrite
If you don't have an office coffee service, what do your people do? They either stop on their way to work to get a cup, or leave periodically during the day for a refill. All that equates to less time in the office and lower productivity. Take control of the situation for your Bergen County location with Vendrite's office coffee service. We have a huge variety of coffee and teas, backed by the best in brewing machine technologies. Our many option range from traditional high-volume brewers to smaller single-cup options. We not only regularly service the machines and restock your coffee supply, but we also can stock your break room with everything else you need. Also look into our water filtration services if your water quality is poor. This bottleless system easily hooks into your water supply to provide cleaner, healthier water from the tap.